LucyBalu says "Servus" (Bavarian for "Goodbye") to ordinary cat furniture made of cheap, harmful materials. We develop beautiful and, above all, animal-friendly cat furniture and accessories because we know what cats and customers love. We are convinced that cat furniture can enrich our home, and we believe that clear design vocabulary paired with high quality are the key to do so. Because our living environment can only come off in the way we want it to if cat furniture visually blends in with our home.
"We" are the two founders of LucyBalu, Sebastian Frank and Dr. Mathias Wahrenberger. Sebastian is a passionate designer and the creative mind at LucyBalu while Mathias is an enthusiastic entrepreneur and the company's analyst. The two "product testers" Scampi and Monaco are very important as well, as they put all potential products to the acid test before they are launched on the market. Furthermore, during the development process we consult the two veterinarians Dr. Sandra Giltner and Dr. Ina Hipp, who verify that all our products are cat-friendly, regarding animal welfare.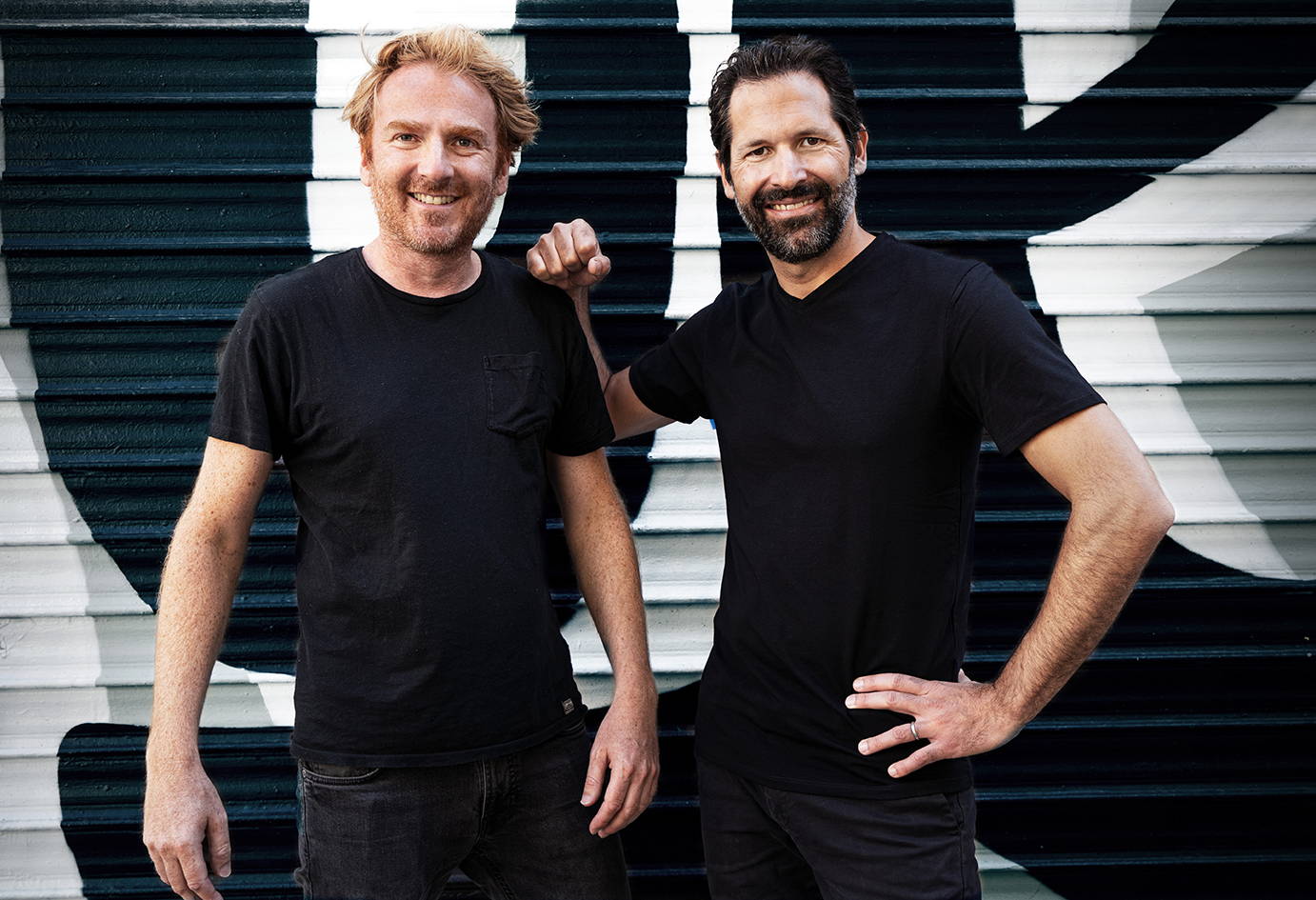 Founders of LucyBalu: Sebastian Frank und Dr. Mathias Wahrenberger

Die Geschichte hinter LucyBalu
The special thing about the founding story of LucyBalu is the fact that it is based on our love for animals and our perfectionism, which evolved into an idea that will hopefully enrich the lives of many cats while beautifying the cat lover's home at the same time. We are striving for nothing less here at LucyBalu.

Strictly speaking, everything began when designer Sebastian Frank got two cats. He quickly realized that there are only a few pieces of cat furniture that would fit into his home and that satisfied his demands on aesthetics. Furthermore, many design items were simply either unaffordable or developed without taking cats' needs into consideration.

2. The animal shelter is calling
Sebastian Frank's girlfriend, who back then ran the Munich animal shelter, came home from work regularly telling stories that were often discussed until the early mornings. Sebastian Frank also helped bottle-feeding many cats that were brought back home from the shelter. This led to him focusing more intensely on cats' needs and demands, and he learned to love them. Finally, when the animal shelter needed help with furnishing a new cat section, Sebastian immediately offered to help for free.

After numerous talks with many veterinarians and animal keepers across Munich, Sebastian developed the first pieces of original modern cat furniture. Today you can find his functional cat furniture, such as seating boards, cat steps, and hammocks in more than 50 rooms, offering more freedom of movement and a heightened degree of well-being. The furniture has continuously been used for almost four years. This is the hardest stress test that can be done on cat furniture.

Back then, Mathias Wahrenberger, a digital strategist, and his family used to visit the animal shelter time and again. He quickly noticed that many visitors were impressed by the beautiful cat furniture. Many wanted to buy them and take them home on the spot, and he knew then that those products should not be reserved for the animal shelter only. Mathias could not let go of the thought to make more of this idea for design cat furniture. What began as a "crazy idea" between the two friends, increasingly evolved into a full business model, whose core is developing sensible and beautiful high-quality cat furniture and selling it to cat lovers. Finally, the two went to the notary public in July 2019 and founded LucyBalu GmbH.